Locanda San Francesco is a small boutique hotel with only 4 rooms situated on the first floor (which is the second floor in North America) and equipped with independent air conditioning, minibar, LED satellite TV, telephone, DVD player, and free wi-fi and high speed Internet connection.
 Each room is personalised with sophisticated and exclusive furnishings. High quality parquet floors and elegant fabrics add to the atmosphere.
 Most of the roomy bathrooms have large windows with the same views that can be admired from the rooms.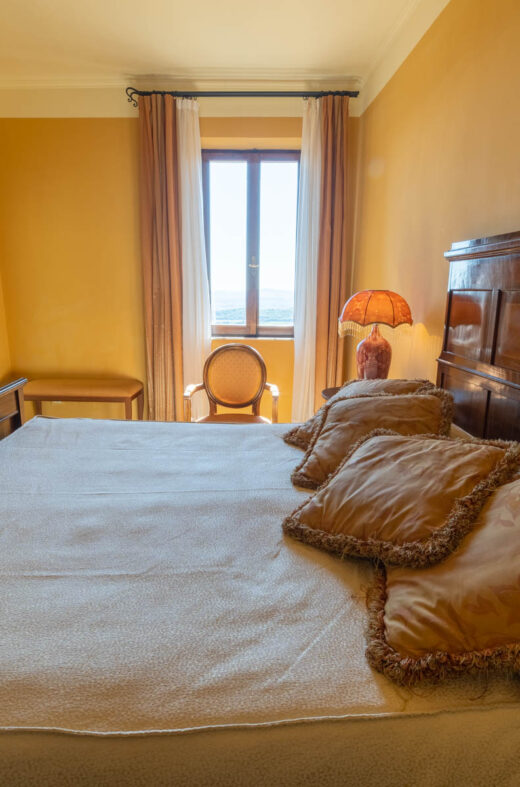 STANDARD QUEEN
Decorated in tones of orange and yellow, with a comfortable queen-size bed and a hand-painted wardrobe, this light and welcoming room overlooks the Valdichiana and its lakes through a wide window set in the ancient city walls.
STANDARD KING
The large 19th century bed with its unusual olive wood headboard distinguishes this room. The walls are in soft yellow, and are illuminated by a large window, which is set into the ancient city walls and opens onto the Valdichiana and its lakes.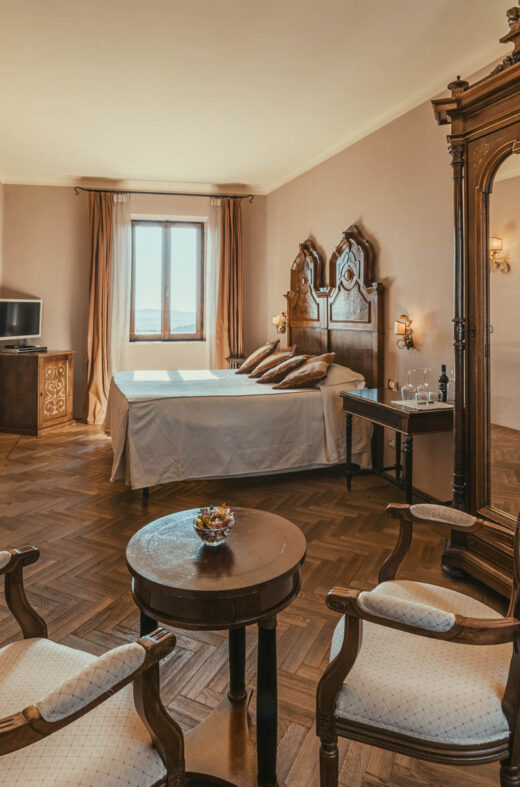 SUPERIOR
You will be struck by the charm of this room: the 19th century bed with its unusual olive wood headboard, and the splendid wardrobe are highlighted by two windows, one opening onto Piazza San Francesco and the Val D'Orcia, and the other looking out over the roofs of Montepulciano to the Valdichiana.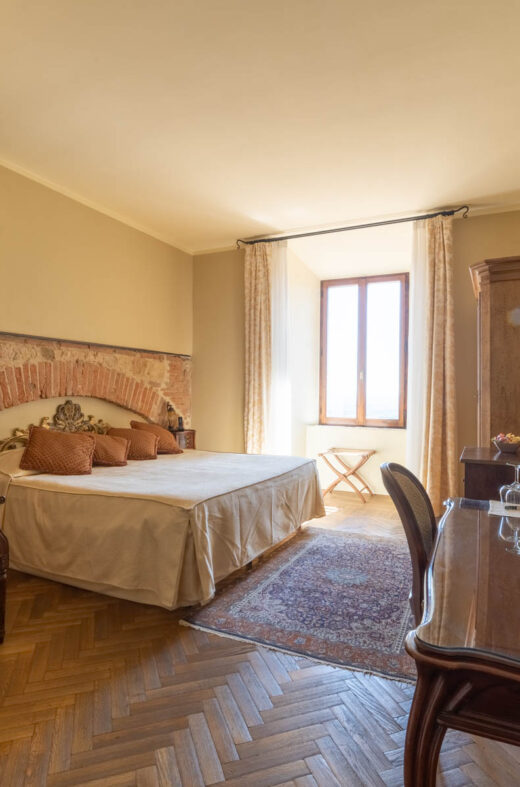 SUITE
Delight in the charming atmosphere of our Suite. The spacious room shares a common wall with the Church of San Francesco, and reveals much about the history of the building, such as the brickwork arch behind the bed that is a vestige of the large stone arches of the church.